Helping kids experience, encounter, and be empowered to live for Christ
The heart of DC Kids is to partner with parents to see this next generation experience the presence and person of Jesus while being taught the Word of God. Our desire is for each child to grow in a personal relationship with the Lord and know their identity in Jesus. Our services are a safe and fun place for each child to hear the Gospel message and what it means to live for Him. Our four focus areas are prayer, involvement, truth, and Spirit-filled Salvation. We believe that each child's life will be touched by God.
For Children up to 6th Grade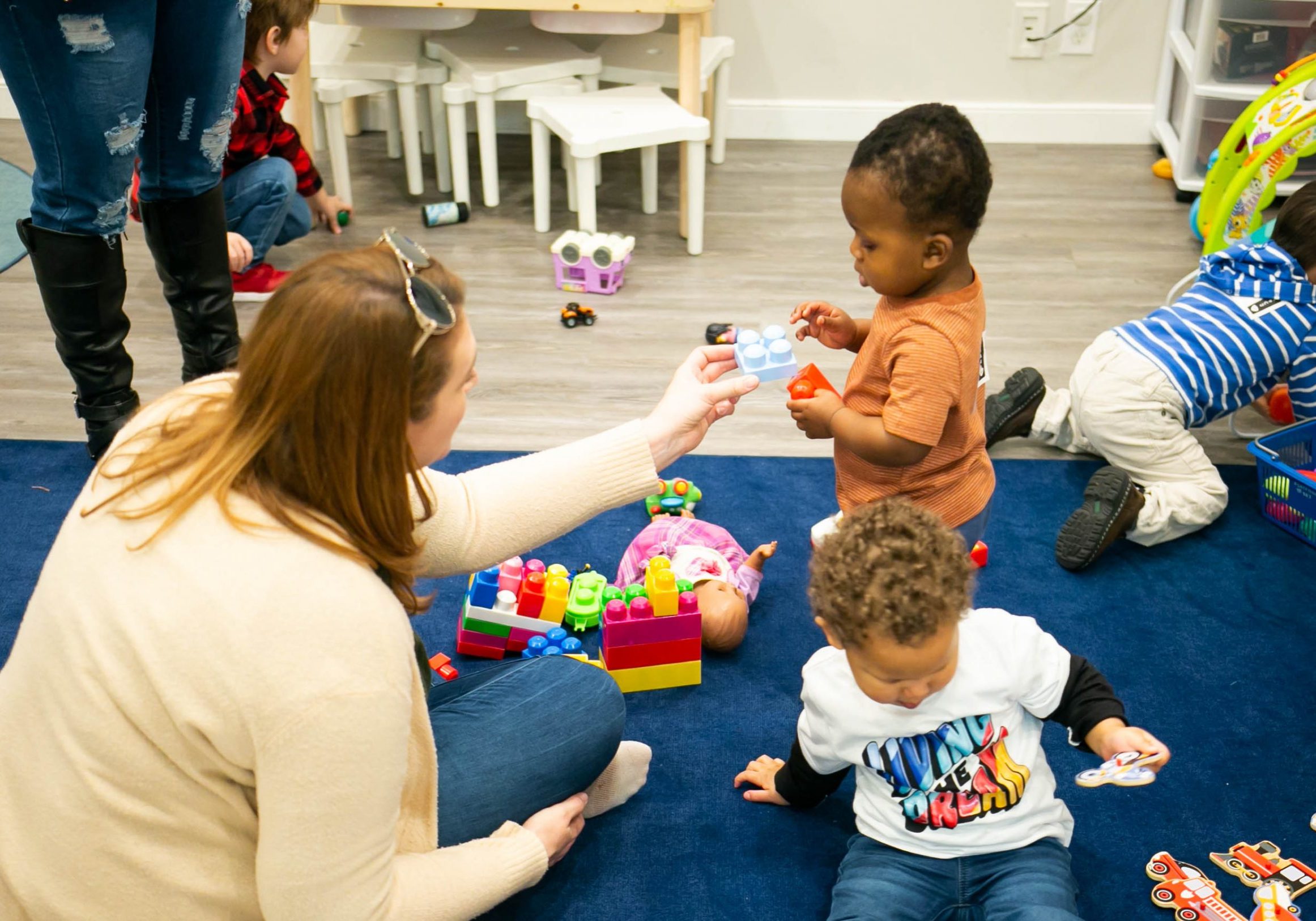 In DC Kids we have two main areas where we serve children
Clubhouse Kids (Newborn to Kindergarten)
SPARK (1st - 5th/6th Grade)
How Do I Check-In?
Children must be checked in at our check-in stations located in the main building at the Clubhouse and in the Elementary foyer.
First-time visitors should visit a Destiny Greeter in the main building prior to checking in for the first time.
When checking in you will receive your child's name tag and a security tag for you to keep. This security tag must be presented during dismissal. If you are needed during service, you will see your security tag number appear on the screen in the sanctuary. If this occurs, please make your way back to your child's room.
If your child has any allergies or medical conditions, please use one of the special stickers provided at check-in stations.
What Else You Should Know
Dismissal

You must have your child's security tag at dismissal and present them to one of our team members.
All children must be picked up no later than 10 minutes after the adult service has ended.

Diapering and Restrooms

Please make sure you have taken your child to the restroom prior to service. If your child is in a diaper, please make sure they have a clean diaper prior to check-in.
We do not assist children in the restroom.
Elementary-aged children go to the restroom in the elementary hallway. If your preschooler or toddler needs to use the restroom, we will flash your security tag number on the screen. Please return to your child's room to take them to the restrooms located in the main hallway. We will change diapers as needed only in newborn - age 2 environment. If your preschool-aged child is not potty trained, they will need to remain in our Newborn - Age 2 environment.

Classroom Visitation

If you would like to sit in class with your child and this is your first visit with us please let your child's teacher know you would like to stay for a visit. During your visit, we ask that you allow the teachers to focus on the children and that you simply observe. Because all adults in our classes are background checked and trained, any subsequent visitations will need to be approved by a member of the Children's Ministry staff.

Classroom Age Assignments

We ask that you place your child in their correct age room. If your child has special needs or you would like to request to place them into a different room, you must get this approved prior to your child entering class.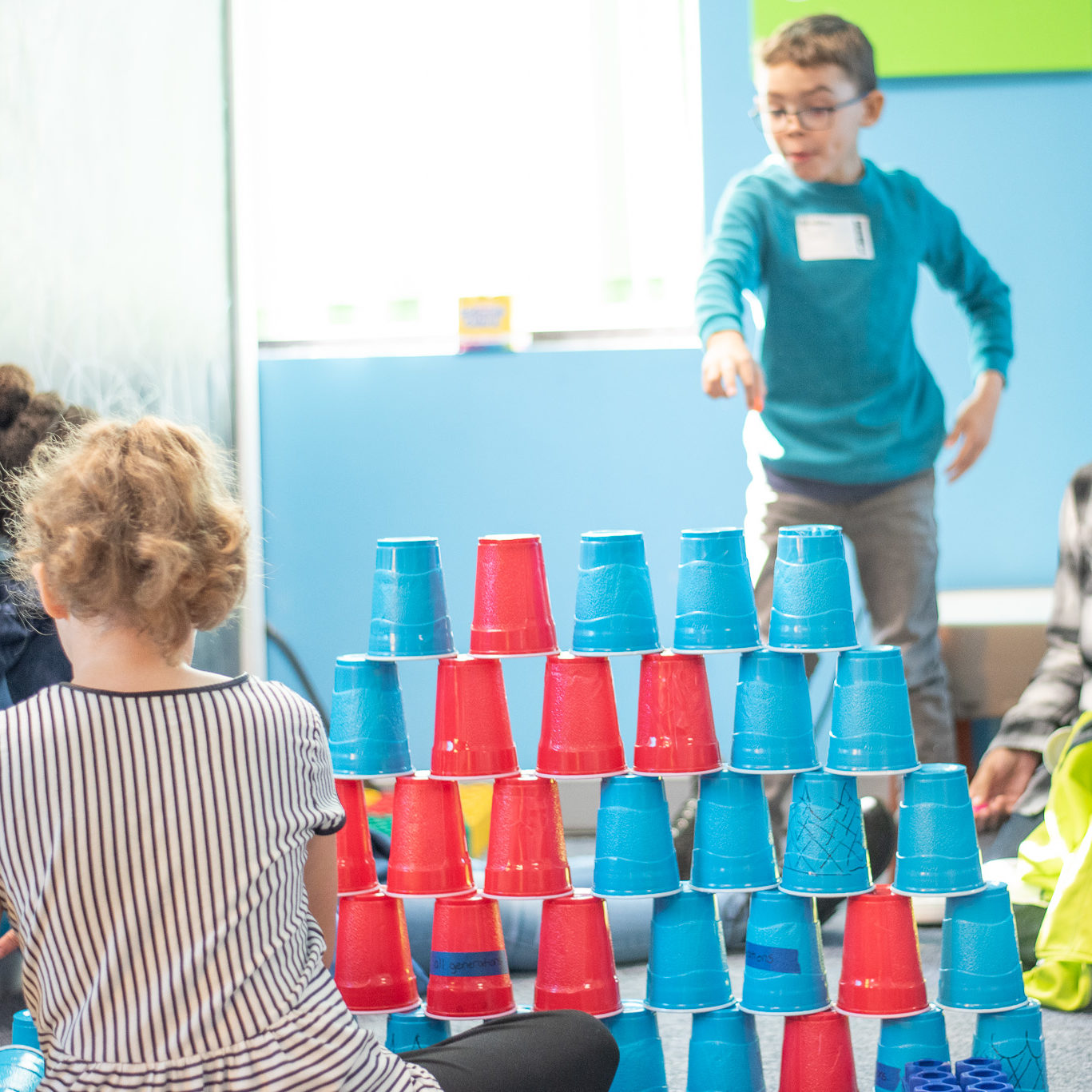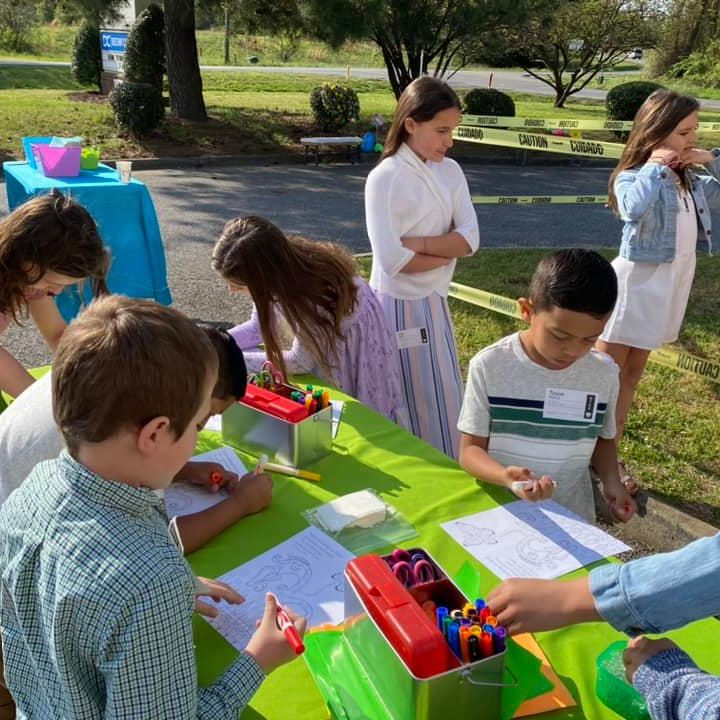 Partnering with Parents
At Home Weekly is a parent resource with each week's lesson, providing life-changing ways for parents to intentionally create space for God to meet with their families. This resource is designed to help parents intentionally spend time in God's Word with their children before they come to church each week. The best part: Parents are first to introduce their kids to the Bible content they'll hear at church.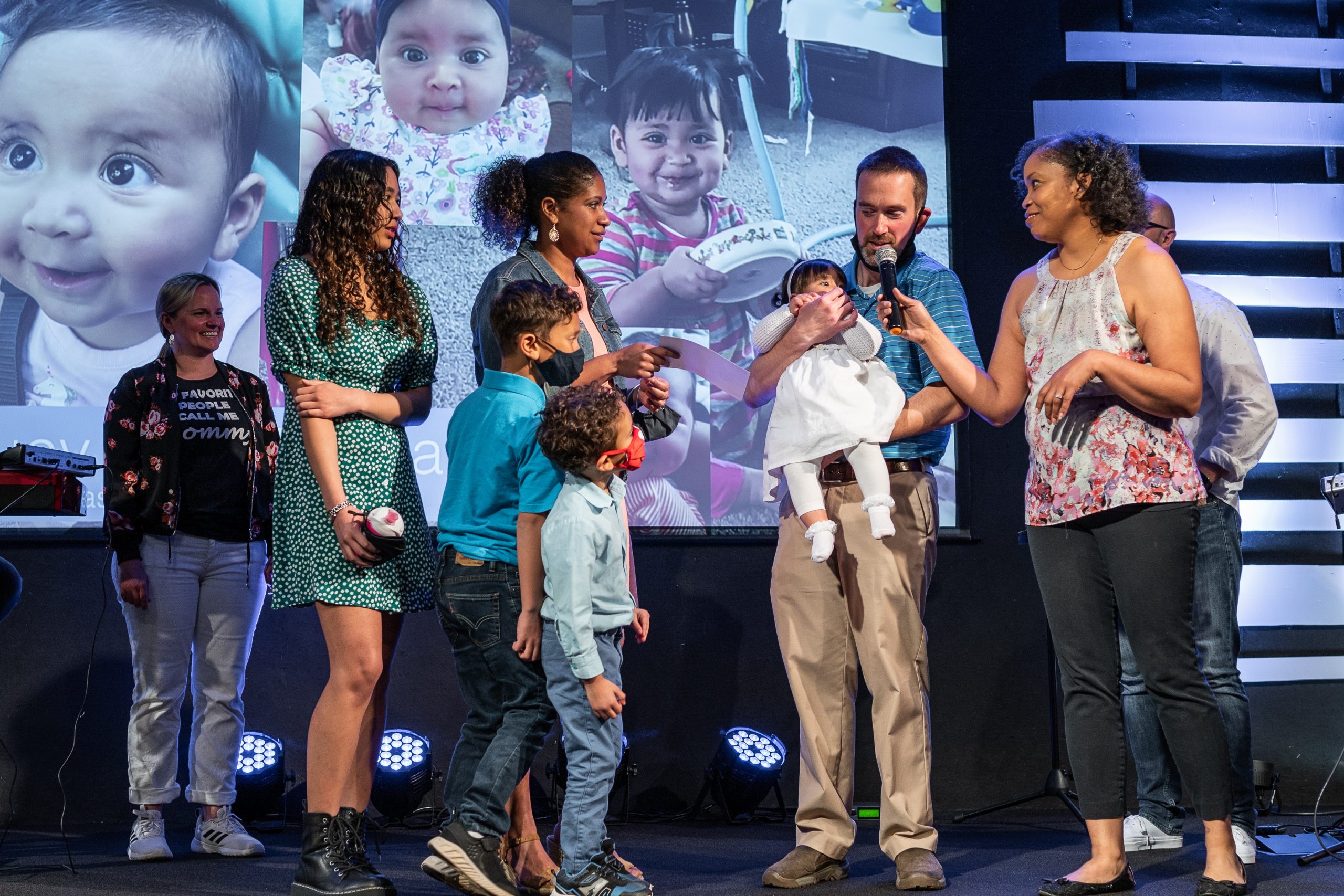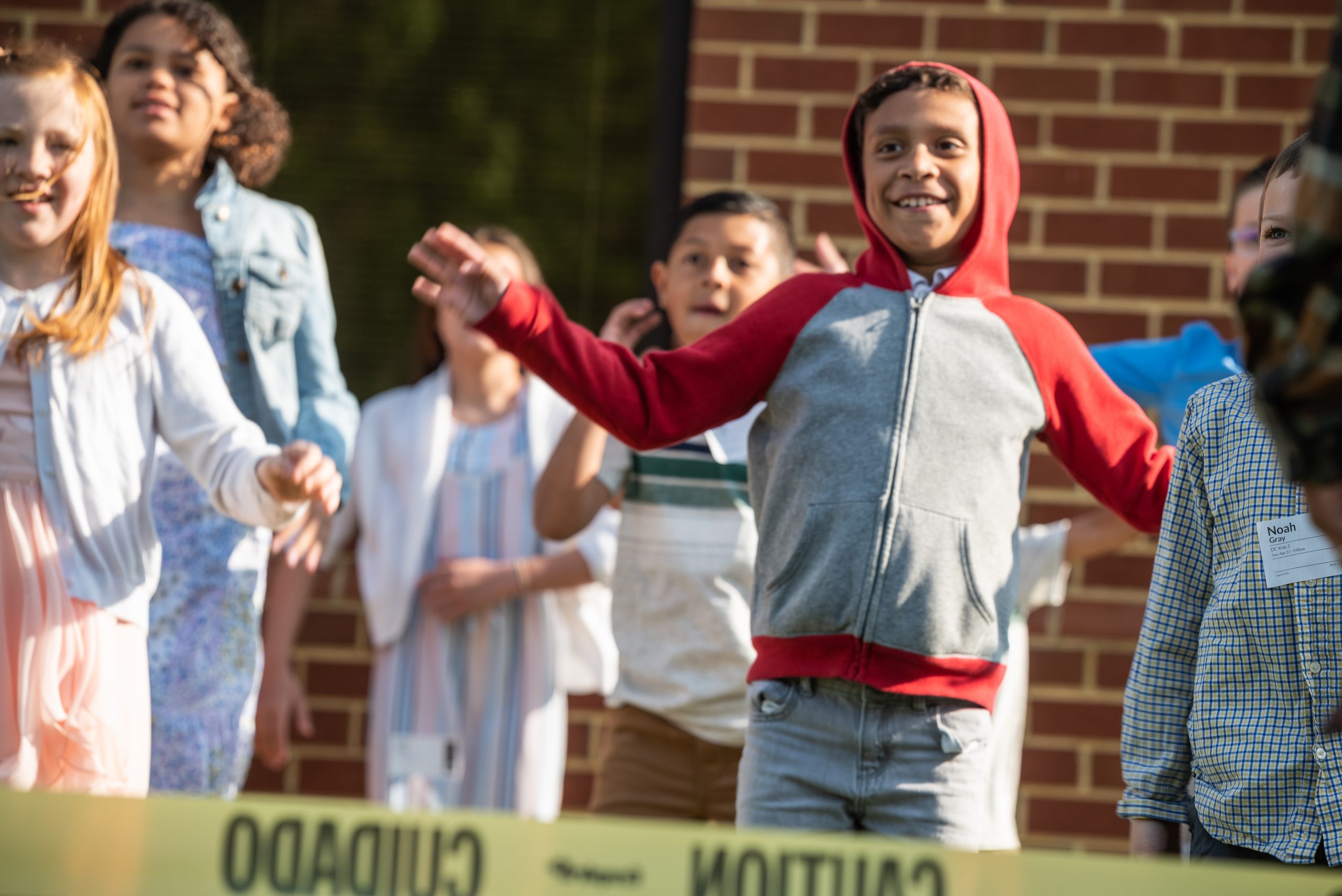 Celebrations and Milestones
Weekly In-class celebrations - each week we like to have fun and celebrate all God is doing in your kid's lives. We have Traditions Walls that celebrate kids' experiences with God and others. We celebrate kids in engaging ways that are simply fun!
Remember and Celebrate Weekends - every 6 weeks children pause and look back at what they've discovered about God during the past several weeks in The Big God Story. They celebrate who God is and what He has done, participate in storytelling, and connect through fun and engaging worship and games.
Child Dedications - we want to partner with parents from the very beginning of their journey in parenthood. We aim to be a consistent source of encouragement, strength, and resources as they raise their children to have a personal relationship with Jesus Christ.
Baptisms - for those children who have accepted Christ, they have an opportunity to be baptized each quarter.
Promotion Sundays - Each year we celebrate our Clubhouse Kids who move up to SPARK and our SPARK kids entering middle school. These are important milestones in each child's life that we want to mark for them.
Safety and Security
Your child's safety is important to us. All DC Kids volunteers pass a background check, go through an application and interview process, and we have a support team to ensure your child's safety. We use a security tag system for child check-in and pick-up, and a paging system for parents/guardians in case we need to reach you during the worship experience.  Also, our DC Kids volunteers are trained in emergency protocols.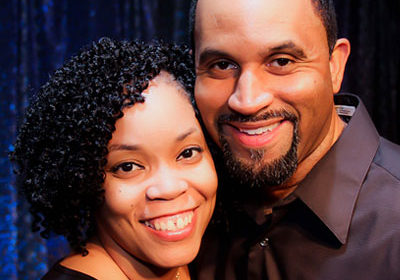 Gene & Onika Williams
Children's Pastors
Mary Gough
Clubhouse Coordinator
Monique Urton
SPARK Coordinator